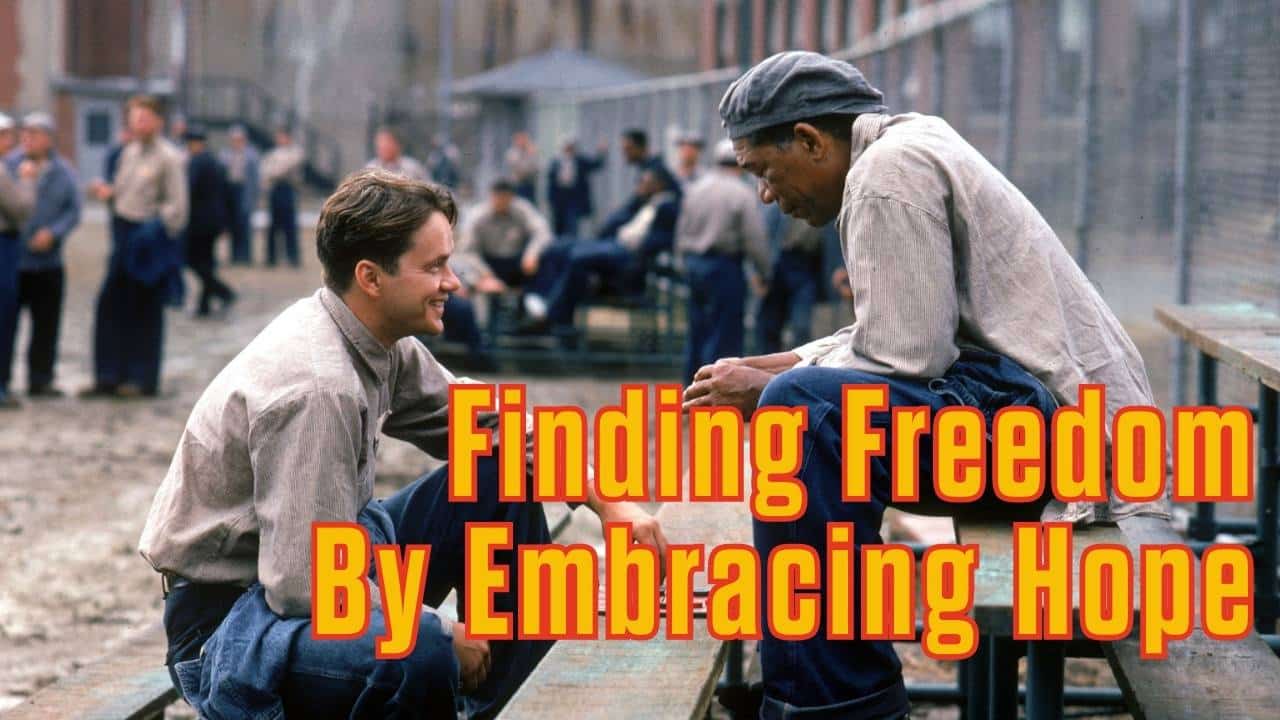 Finding Freedom By Embracing Hope
In this blog post, we will explore the parallels between the movie "Shawshank Redemption" and the hope found in Jesus Christ. Let's dive in!
Our Problem: Institutionalization
Just like the inmates in Shawshank Prison, we have all been institutionalized by sin. It's not just a matter of being "bad" or needing minor adjustments; sin is a condition that keeps us confined within walls of guilt, shame, and fear. We may appear free on the outside, but many of us feel imprisoned deep inside. Our past, present struggles, and secret sins can all hold us captive.
The Person: Jesus Christ
Fortunately, there is a solution to our problem, and it's found in the person of Jesus Christ. He didn't come to make us better people or fix our lives; he made us alive and set us free. We don't have to prove ourselves or rely on our self-righteousness to gain freedom. Jesus took our sins upon Himself and offered us forgiveness, grace, and a relationship with God.
The Promise: Eternal Hope
When we put our hope in Jesus, we receive the promise of eternal life. Heaven is not just a distant dream; it's a reality that God has prepared for us. Through faith in Jesus Christ, we are shielded by God's power, and nothing can separate us from His love and the hope of glory.
So the question is… How do we genuinely embrace hope in our lives…
Forget the Past: As Isaiah 43:18-19 advises, forget the former things and do not dwell on the past. Embrace God's forgiveness and let go of the guilt and shame that may hold you back.
Embrace the Present: Just like the characters in Shawshank Redemption found hope within the prison walls, we can find hope in our current circumstances. Jesus is with us in our struggles, and His grace is sufficient for every situation.
Hope in the Future: Hope is the confident expectation that God will be who He said He would be and do what He said He would do. Place your hope in Jesus, the anchor of truth, and believe that God is doing a new thing in your life.
In a world full of uncertainties and challenges, the Gospel message brings us the ultimate hope. It's not a hope rooted in temporary solutions or wishful thinking but in the unchanging person of Jesus Christ. Just as Andy Dufrane prepared a way for his friend Red to find freedom, Jesus has made a way for us to experience eternal freedom and hope in Him.
Let's embrace the hope of the Gospel and share it with others. Whether we are struggling with sin, self-righteousness, or just the uncertainties of life, Jesus offers us a living hope that transcends our circumstances. Let us stand firm in this hope and trust that God is doing a new thing in our lives. May our lives reflect the confident expectation of a glorious future with our Savior, Jesus Christ.
For a deeper look into hoping for the future, check out a sermon from New Life Church.
In a world full of battles and struggles, where each of us fights our own unique fights, it is essential to find strength and hope to endure.
Love is a powerful force that drives us to do extraordinary things.